Science Communication
Over the past few years I've had a lot of fun exploring ways to make science more accessible through various media. Check out some of my projects below!
Inkredible: A Cephalopodcast
I wrote, hosted, and produced a podcast episode about cephalopod ink as a final project for Dr. Casey Dunn's Invertebrate Zoology class at Yale (Fall 2019). You can find my podcast on Spotify, Apple Podcasts, or SoundCloud. There's also extra content and photos available on the podcast website. In February 2020, I delivered a related gallery talk at the Yale Peabody Museum.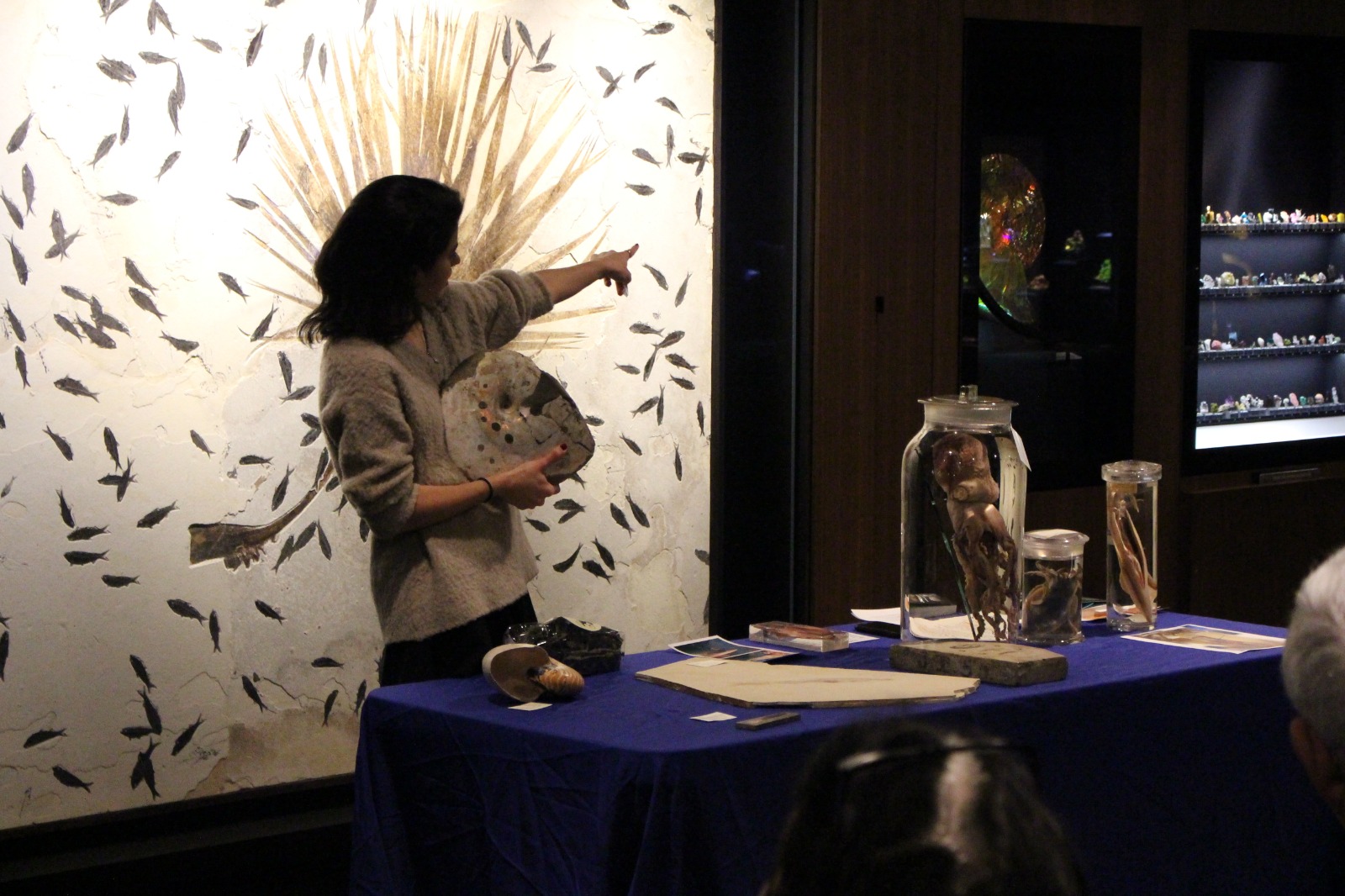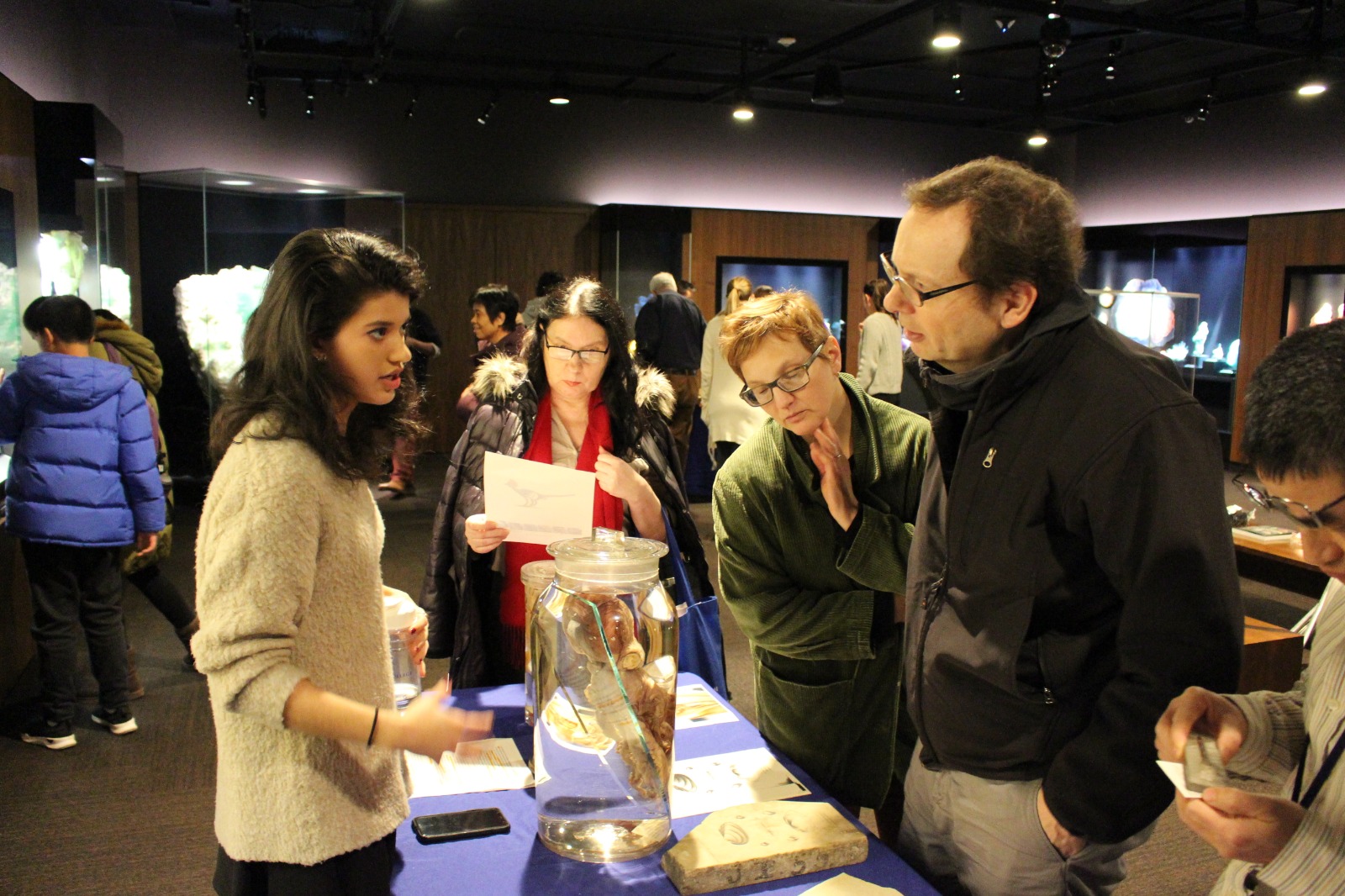 Taming of the (Tree) Shrew
I maintained this blog during my Yale-Smithsonian summer internship in 2018. It is a mixture of research updates, musings on taxonomy, recipes, and descriptions of life as a Smithsonian intern.
Yale Peabody Museum Tour Guide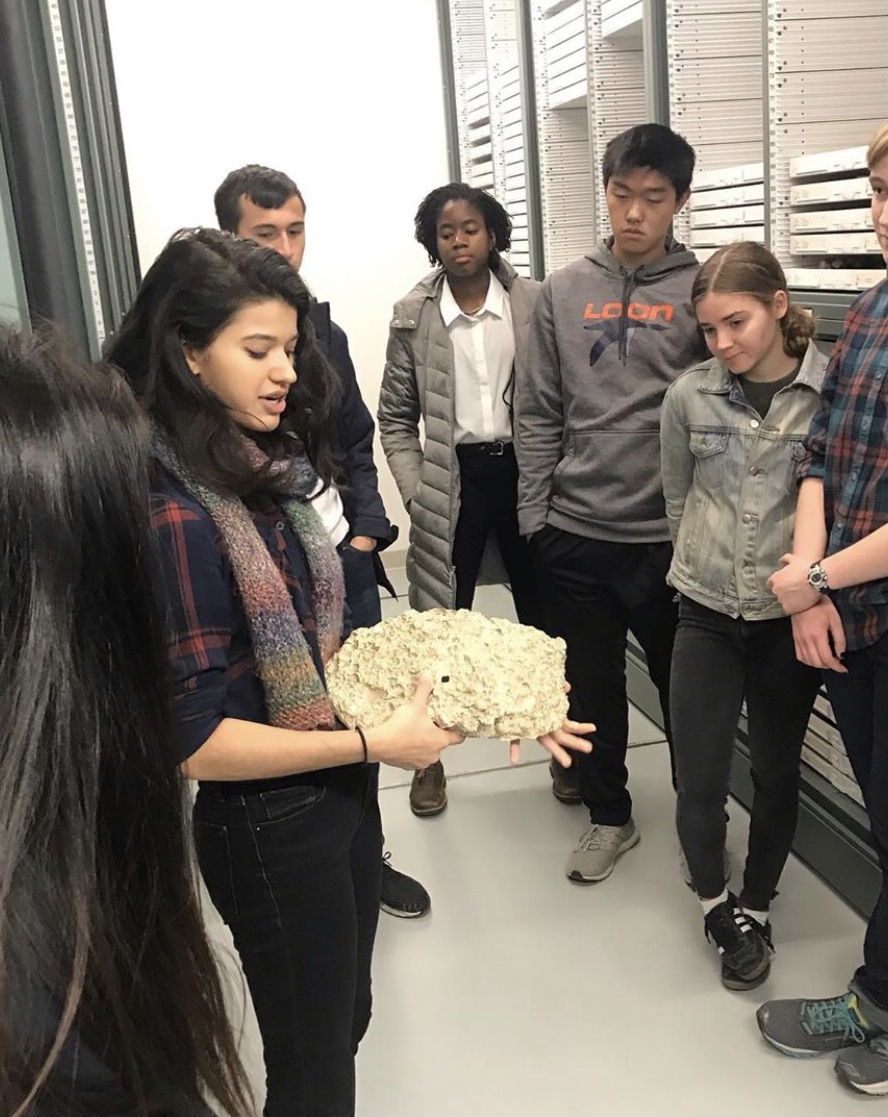 I led behind-the-scenes tours of the Peabody's Invertebrate Paleontology collections for four years! One of my tours was featured in New Haven's very own Daily Nutmeg. During the COVID-19 pandemic, I filmed a remote "tour" from home, which was shared with intro biology students at Yale (BIO 104: Ecology and Evolutionary Biology) as a supplemental class resource. Outside of tours, I worked in both Invertebrate and Vertebrate Paleontology as a collections assistant during my time at Yale (see my student spotlight here!).
Letters to a Pre-Scientist
Since 2021, I've served as a Pen Pal as part of the Letters to a Pre-Scientist (LPS) program. LPS matches middle school students in low-income communities with STEM professionals for a yearlong exchange of letters discussing what a science career (and a scientist!) can look like. It's been incredibly rewarding and I highly recommend participating as a pen pal if you are a STEM professional interested in science communication.
ATHENA Podcast
ATHENA by Women in STEM is an organization working to make science research accessible to underrepresented and low-income female and genderqueer students, founded by two high schoolers. Check out my interview about diversity in STEM and the college experience on their podcast.
Peabody Portraits
I created a portfolio of original DSLR images of the Peabody Museum paleontology collections, which I presented as a final project for a digital photography class at the Yale School of Art in December 2019. This series focused on juxtapositions of the organic and the artificial in natural history museums. Here are a few of my favorite images: